Storage & Disposal - What Do We Offer?
Types of Storage Facilities & Units
Self-storage units are individual storage spaces rented out to individuals or businesses for storing belongings. They offer flexibility in terms of storage duration, with various unit sizes available. Self-storage facilities prioritize security with measures like surveillance cameras and access control.
Warehouse storage involves renting designated space within a larger facility for storing goods or inventory. It offers ample capacity for businesses with larger storage needs. Warehouse facilities often provide additional services like inventory management and logistics. Renting warehouse space can be cost-effective, and specialized storage conditions may be available for specific types of goods.
Our Disposal Services Process
Sorting and categorizing items for disposal
Items are sorted and categorized to determine the appropriate disposal methods. This helps identify hazardous waste, electronic waste.
Packaging and labeling of items for disposal
Proper packaging is essential to prevent leakage, breakage, or environmental contamination during transportation. Clear labeling ensures safe handling and identification of the nature of the items.
Transportation and handling of items for disposal
Safe and compliant transportation is crucial. Adhering to regulations, especially for hazardous materials or sensitive documents, is essential. Utilizing appropriate equipment and protective measures is important during transportation.
Proper disposal methods for different types of items
Adhering to local regulations and guidelines for specific types of disposal, such as hazardous waste or electronic waste, is necessary. Engaging certified disposal services or facilities ensures proper handling and disposal.
Soon Seng Transport & Movers Pte Ltd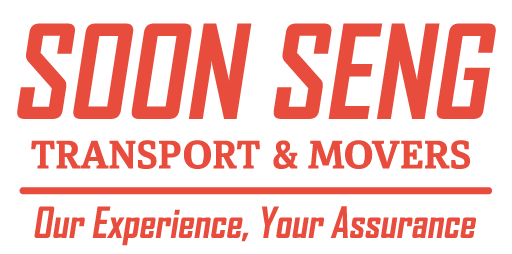 With over three decades of experience, we are a well-established and highly skilled moving company in Singapore. Since our establishment in 1990, we have gained extensive expertise in handling the safe transportation and storage of your valuable belongings.
Alongside our professional relocation services, we offer both long-term and short-term storage solutions at our dedicated facility located at Hillview Terrace. The security and protection of your assets are our utmost concern. Our storage facility is equipped with round-the-clock security measures, ensuring a safe and secure environment for your household, office, commercial, and industrial items. With tightly controlled access, our facility is designed to meet the highest standards of security and safeguarding.
For any inquiries or questions about Furniture Disposal Services, please don't hesitate to contact us. Our team is ready to assist you and provide the information you need.
Team John. Very punctual and efficient move! The entire team was well-coordinated, happy and friendly, helping us to complete the whole move in 3 hours! Would highly recommend for their great service😁
Terrence & JH team are the best. Very casual and fun moving yet fast and professional. Making moving less stressful. Thank you team! The office team (I think it was Jessie) also very professional and helpful. Thanks Soon Seng! Definitely will contact again if I need moving or disposal.
Fantastic service in every thing. Everything are neatly packed and arranged.
We used Soon Seng for our move from our HDB to our in laws home. The whatsapp response time was great and the on site survey of our items was done swiftly. On the actual day of the move, John, the team leader, executed the move very efficiently and safely. He exhibited fantastic leadership skills in organising his team for the move. The team, from start to finish (and unloading at the destination), took about 3 hours. The team was very professional, and had great attitude. All our items, including a piano, were packaged well, and shifted safely. We will highly recommend Soon Seng and John's team to anyone who is looking for movers. We will definitely use their services again when we next move!
Team of Peter, really good and professional. Even dismantle and reassemble furniture and wrapped with protection. No extra hidden cost, also assist to deliver dinner table that require dismantling and assemble to 2 locations. Peace of mind. Strongly recommended.👍
Team John is the best!!! They have the superb Service!!!
Kudos to Team Ryan & Terrence! Super fast and efficient teamwork! Moving done within a morning!
Amazing moving company. Shout out to Jolene and Jessie for being amazing at coordinating the move. Team XM for being so professional, punctual and reliable.
Thank you Team John! Professional and super efficient and fast, recommended!!!
Fiqsan Customs
2023-06-06
Super quick and careful service, no hidden charges. Very polite as well. Great service. Will use this service again in the future! Thank you for the service!
FAQ for Storage & Disposal
1. What is a storage service?
Storage service refers to the rental of storage space or units to individuals or businesses for the purpose of storing their belongings or inventory. It provides a secure and convenient solution for those who require extra space or need to store items for a specific duration.
2. What types of items can be stored?
Storage facilities typically allow the storage of a wide range of items, including furniture, household goods, appliances, clothing, documents, vehicles, and business inventory. However, certain facilities may have restrictions on storing hazardous materials or perishable goods.
3. How does the storage process work?
The storage process typically involves sorting and organizing belongings, packing them securely, and transporting them to the storage facility. Once at the facility, the items are stored in designated units or spaces.
4. What security measures are in place to protect stored items?
Storage facilities prioritize the security of stored items. Common security measures include surveillance cameras, access control systems, individual locks on units, and on-site staff or security personnel. These measures help ensure the safety and protection of stored belongings.
5. What is a disposal service?
Disposal service involves the proper disposal of items that are no longer needed or have reached the end of their useful life. It ensures that items are disposed of in a responsible and environmentally friendly manner, following regulations and guidelines.
6. What types of items can be disposed of through the service?
Disposal services typically accept various items, including clothing, electronic devices, office equipment, furniture, and other general items. Some services may specialize in specific types of disposal, such as hazardous waste or confidential document shredding.
7. How does the disposal process work?
The disposal process involves sorting and categorizing items for disposal, packaging them appropriately, and arranging for their transportation to dedicated disposal facilities. Items are then disposed of using proper methods, such as recycling, safe disposal, or environmentally friendly processes.
8. How do I choose a storage and disposal service provider?
When selecting a service provider, consider factors such as reputation, experience, security measures, pricing, location, customer reviews, and the range of services offered. It's important to choose a provider that meets your specific storage and disposal needs and ensures the proper handling of your belongings.
Professional Disposal Service