What is Furniture Disposal Service?
Furniture disposal service refers to a specialized service that helps individuals, businesses, and institutions responsibly and efficiently get rid of their unwanted furniture items. This service is designed to tackle the challenges of disposing of old or unused furniture in a safe and environmentally friendly manner. Whether it's a residential move, office relocation, or simply decluttering, furniture disposal services in Singapore are dedicated to handling the removal and disposal of furniture items, ranging from sofas and chairs to desks and cabinets.
Growing Need for Furniture Disposal Services in Singapore
As Singapore continues to thrive and evolve, the demand for furniture disposal services has witnessed a notable increase. With the city-state's fast-paced lifestyle and frequent property turnover, furniture disposal has become a significant concern for residents and businesses alike. As people replace furniture due to wear and tear, style changes, or relocation, the need for efficient and responsible disposal services has become evident. As a result, furniture disposal services have emerged to meet this growing need and provide a convenient solution for disposing of unwanted furniture items in Singapore.
Space Management and Decluttering
Furniture disposal services play a crucial role in helping individuals and businesses declutter their spaces. Whether it's a residential property or an office, accumulated furniture can take up valuable space and create a cluttered environment. Furniture disposal services in Singapore offer a convenient solution by removing unwanted furniture items efficiently and responsibly. By partnering with these services, individuals and businesses can reclaim their spaces and enjoy a more organized and aesthetically pleasing living/working environment.
Freeing Up Space
One of the significant advantages of utilizing furniture disposal services is the liberation of space. By removing unused or outdated furniture, individuals and businesses can create room for new furniture or repurpose the area for other functions. This newfound space can be utilized to improve the functionality of a room, create additional storage, or introduce new furniture pieces that better suit the needs and preferences of the space owner. The result is a more efficient and visually appealing environment that maximizes the available space.
Assisting in Downsizing or Moving
Furniture disposal services are particularly valuable during downsizing or moving processes. When individuals or businesses are relocating to a smaller space or a new location, disposing of excess furniture becomes a necessity. Furniture disposal services can assist in efficiently removing unwanted items, ensuring a smooth transition. Their expertise in handling furniture removal and disposal allows individuals and businesses to focus on the logistics of their move without the added stress of dealing with furniture disposal. This streamlined process simplifies downsizing or moving, saving time, effort, and potential complications.

Professional Expertise for Safe Removal
Professional furniture disposal services prioritize safety and employ trained personnel with experience in handling furniture removal. They are equipped with the necessary tools and techniques to ensure safe and damage-free removal. Professionals are adept at assessing the layout of the space and devising the most efficient and secure approach to remove furniture without causing harm to the property or individuals involved.

Trained Professionals & Properly Equipped
Professional furniture disposal services utilize proper lifting and transportation techniques to minimize the risk of accidents or damage. They have the necessary equipment, such as dollies, straps, and padding, to safely move heavy furniture. These professionals are trained in techniques that distribute weight evenly, protect delicate parts, and ensure stability during transportation. By employing these techniques, they can mitigate the risks associated with moving bulky furniture and navigate challenging spaces with precision.

Cost-Effectiveness
Hiring a furniture disposal service can offer significant cost-saving benefits in several ways. First and foremost, these services provide a more efficient and time-saving solution compared to attempting DIY disposal. By outsourcing the task to professionals, individuals and businesses can focus their time and energy on other important matters, such as work, family, or the logistics of a move.

Moreover, professional furniture disposal services have the necessary equipment and expertise to handle furniture removal efficiently. They can safely transport and dispose of furniture in a single trip, optimizing fuel and transportation costs. In contrast, attempting to dispose of furniture on your own may require multiple trips, increasing fuel expenses and wasting valuable time.
Legal Compliance
Professional furniture disposal services prioritize legal compliance by staying up to date with Singapore regulations and ensuring their operations align with these requirements. They have a comprehensive understanding of the specific regulations governing furniture disposal in the respective jurisdiction. This knowledge allows them to handle the disposal process in a manner that complies with all applicable laws and regulations.

Furniture disposal services work closely with local authorities and waste management facilities to ensure that the furniture items are disposed of correctly. They have established processes in place to segregate and handle different types of waste materials. By partnering with reputable disposal services, individuals and businesses can have confidence that their furniture will be disposed of in accordance with the legal requirements.
Soon Seng Transport & Movers Pte Ltd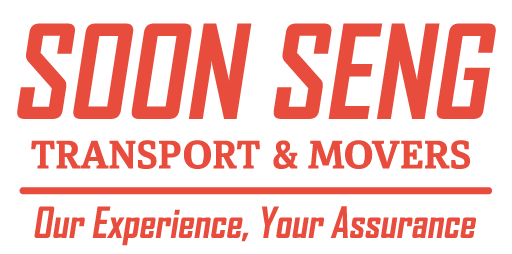 With over three decades of experience, we are a well-established and highly skilled moving company in Singapore. Since our establishment in 1990, we have gained extensive expertise in handling the safe transportation and storage of your valuable belongings.
Alongside our professional relocation services, we offer both long-term and short-term storage solutions at our dedicated facility located at Hillview Terrace. The security and protection of your assets are our utmost concern. Our storage facility is equipped with round-the-clock security measures, ensuring a safe and secure environment for your household, office, commercial, and industrial items. With tightly controlled access, our facility is designed to meet the highest standards of security and safeguarding.
For any inquiries or questions about Furniture Disposal Services, please don't hesitate to contact us. Our team is ready to assist you and provide the information you need.
Team John. Very punctual and efficient move! The entire team was well-coordinated, happy and friendly, helping us to complete the whole move in 3 hours! Would highly recommend for their great service😁
Terrence & JH team are the best. Very casual and fun moving yet fast and professional. Making moving less stressful. Thank you team! The office team (I think it was Jessie) also very professional and helpful. Thanks Soon Seng! Definitely will contact again if I need moving or disposal.
Fantastic service in every thing. Everything are neatly packed and arranged.
We used Soon Seng for our move from our HDB to our in laws home. The whatsapp response time was great and the on site survey of our items was done swiftly. On the actual day of the move, John, the team leader, executed the move very efficiently and safely. He exhibited fantastic leadership skills in organising his team for the move. The team, from start to finish (and unloading at the destination), took about 3 hours. The team was very professional, and had great attitude. All our items, including a piano, were packaged well, and shifted safely. We will highly recommend Soon Seng and John's team to anyone who is looking for movers. We will definitely use their services again when we next move!
Team of Peter, really good and professional. Even dismantle and reassemble furniture and wrapped with protection. No extra hidden cost, also assist to deliver dinner table that require dismantling and assemble to 2 locations. Peace of mind. Strongly recommended.👍
Team John is the best!!! They have the superb Service!!!
Kudos to Team Ryan & Terrence! Super fast and efficient teamwork! Moving done within a morning!
Amazing moving company. Shout out to Jolene and Jessie for being amazing at coordinating the move. Team XM for being so professional, punctual and reliable.
Thank you Team John! Professional and super efficient and fast, recommended!!!
Fiqsan Customs
2023-06-06
Super quick and careful service, no hidden charges. Very polite as well. Great service. Will use this service again in the future! Thank you for the service!
FAQ for Furniture Disposal Service
1. What types of furniture items can be disposed of?
Our furniture disposal services can handle various types of furniture items, including sofas, chairs, tables, desks, cabinets, mattresses, and more. Whether it's residential furniture or office furniture, they have the resources to remove and dispose of different sizes and types of furniture.
2. How does the furniture disposal process work?
Our furniture disposal process typically involves the following steps:
Assessment: The disposal service assesses the furniture items to be removed, considering factors like size, weight, and any special handling requirements.
Removal: The professionals then safely and efficiently remove the furniture from the premises, using proper lifting and transportation techniques.
Disposal: The furniture is disposed of responsibly, following local regulations and waste management practices. This may involve disposing of non-recyclable furniture in an environmentally friendly manner.
3. Do I need to be present during the furniture disposal?
It is not always necessary for you to be present during the furniture disposal process. However, it is advisable to communicate with our disposal service beforehand to make any specific arrangements or provide access to the furniture items.
(It would be time-efficient and error-free if the owner is present, As we are able to re-confirm the disposal items and avoid disposing of the wrong items. Once the items are disposed of, they will be non-retrievable)
4. What happens to the furniture after it is disposed of?
Our reputable furniture disposal services aim to minimize waste and maximize sustainability. For non-recyclable furniture, proper disposal methods are employed, ensuring compliance with waste management regulations.
5. Can furniture disposal services accommodate large or heavy furniture items?
Yes, our professional furniture disposal services have the expertise and equipment to handle large and heavy furniture items.
6. How can I schedule a furniture disposal service?
Scheduling a furniture disposal service is typically easy and convenient.
You can contact us to have a better understanding of the process of disposal service via,
Tel: +65 6339 0039, +65 6566 8212
Whatsapp: +65 9871 8380
Email: admin@soonsengtransport.com.sg
or with our contact us to discuss your requirements and schedule a suitable date and time for the removal. We will guide you through the process and provide any necessary information or assistance.