Piano, Organ & Safe Moving
Piano, Organ & Safe Moving
Organs and Pianos are fragile items that need extra care when moving. Our team of professional movers ensures the safe transportation and relocation of your instrument.
Our packers ensure that all edges of the instrument are covered and protected with foam. To protect the instrument's mechanism and outer casing from damage during the relocation, our team is armed with the right tools and equipment, depending on the size and type of the instrument.
Transporting of safe is no easy feat. We take special care of the mechanical locking device for vintage safes, modern safes and digital number panels on digital safes. This ensures the safe is fully functional once delivered to the designated location.
Our Piano, Organ & Safe Moving - What Do We Offer?
1. Preparing for the Move
To prepare for the move of pianos, organs, safes, or similar items, we assess the dimensions and weight, determine the safest moving method, survey pickup and delivery locations for potential challenges, and secure any necessary permits or permissions. These steps are crucial in ensuring a smooth and successful relocation. By understanding the item's size, planning the safest approach, surveying locations, and obtaining the required authorizations, our moving team will execute the move efficiently and securely.
2. Logistics and Coordination
We'll schedule the move, coordinate with relevant parties, ensure the availability of specialized equipment and vehicles, and communicate specific requirements to our moving team. This ensures to minimize disruptions and ensure a smooth process.
3. Specialized Equipment and Tools
Our team is equipped with specialized moving equipment designed for moving pianos, organs, and safe, providing the necessary support, stability, and safety.
4. Professionally Trained Team
Our experienced and trained movers possess the expertise required to handle the unique challenges of moving these items. They are skilled in disassembling, packing, and reassembling pianos, organs, and safes, ensuring their proper protection and functionality. The team's knowledge of proper lifting techniques minimizes the risk of injuries or damage during the move. Their specialized skills and training provide a reliable and efficient moving experience, ensuring the safety and integrity of these valuable items.
Safety is of utmost importance during piano, organ, and safe moving. Our professional team takes necessary measures to ensure the safety of the items being moved and the surrounding environment. They employ proper techniques and equipment to secure the items and prevent accidents or damage. Protective coverings are used to safeguard floors, walls, and surfaces. Movers follow proper lifting and carrying techniques to prevent injuries and strain. By prioritizing safety measures, our moving team ensures a smooth and secure relocation while minimizing the risk of accidents, preserving the integrity of the items, and maintaining the condition of the premises.
6. Transportation and Delivery
Transportation and delivery are critical stages in piano, organ, and safe moving. We use specially equipped vehicles to securely transport the items, ensuring their stability and protection during transit. We carefully practice loading and unloading techniques to minimize any risk of damage. Our moving team coordinates with the delivery location, providing estimated arrival times and addressing any specific requirements or challenges. These measures ensure a smooth and efficient drop-off, enhancing the overall moving experience and safeguarding the items being transported.
After the piano, organ, or safe has been moved to the new location, our post-move support ensures a smooth transition. Our moving team takes on the responsibility of reassembling the item, ensuring proper placement according to your instructions. They verify the functionality and stability of the item, conducting checks to ensure it is in optimal condition. Additionally, the team takes care of cleaning up the moving area, disposing of packing materials, and leaving the space clean. These post-move support ensure that the item is ready for use and that you can settle into your new location without the hassle of cleaning or reassembly.
Soon Seng Transport & Movers Pte Ltd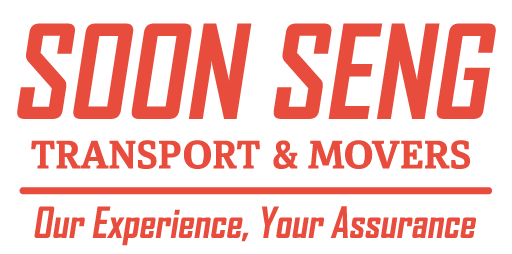 With over three decades of experience, we are a well-established and highly skilled moving company in Singapore. Since our establishment in 1990, we have gained extensive expertise in handling the safe transportation and storage of your valuable belongings.
Alongside our professional relocation services, we offer both long-term and short-term storage solutions at our dedicated facility located at Hillview Terrace. The security and protection of your assets are our utmost concern. Our storage facility is equipped with round-the-clock security measures, ensuring a safe and secure environment for your household, office, commercial, and industrial items. With tightly controlled access, our facility is designed to meet the highest standards of security and safeguarding.
For any inquiries or questions about Furniture Disposal Services, please don't hesitate to contact us. Our team is ready to assist you and provide the information you need.
Team John. Very punctual and efficient move! The entire team was well-coordinated, happy and friendly, helping us to complete the whole move in 3 hours! Would highly recommend for their great service😁
Terrence & JH team are the best. Very casual and fun moving yet fast and professional. Making moving less stressful. Thank you team! The office team (I think it was Jessie) also very professional and helpful. Thanks Soon Seng! Definitely will contact again if I need moving or disposal.
Fantastic service in every thing. Everything are neatly packed and arranged.
We used Soon Seng for our move from our HDB to our in laws home. The whatsapp response time was great and the on site survey of our items was done swiftly. On the actual day of the move, John, the team leader, executed the move very efficiently and safely. He exhibited fantastic leadership skills in organising his team for the move. The team, from start to finish (and unloading at the destination), took about 3 hours. The team was very professional, and had great attitude. All our items, including a piano, were packaged well, and shifted safely. We will highly recommend Soon Seng and John's team to anyone who is looking for movers. We will definitely use their services again when we next move!
Team of Peter, really good and professional. Even dismantle and reassemble furniture and wrapped with protection. No extra hidden cost, also assist to deliver dinner table that require dismantling and assemble to 2 locations. Peace of mind. Strongly recommended.👍
Team John is the best!!! They have the superb Service!!!
Kudos to Team Ryan & Terrence! Super fast and efficient teamwork! Moving done within a morning!
Amazing moving company. Shout out to Jolene and Jessie for being amazing at coordinating the move. Team XM for being so professional, punctual and reliable.
Thank you Team John! Professional and super efficient and fast, recommended!!!
Fiqsan Customs
2023-06-06
Super quick and careful service, no hidden charges. Very polite as well. Great service. Will use this service again in the future! Thank you for the service!
FAQ for Piano, Organ & Safe Moving
1. How do professional movers prepare pianos, organs, and safes for the move?
We carefully assess the dimensions, weight, and structure of the item to determine the best moving approach. After that, we disassemble the item when necessary, apply protective padding, secure it using straps and supports, and ensure it is properly packaged for transportation.
2. How can I ensure the safety of my piano, organ, or safe during the move?
Our movers have the knowledge and experience to handle the specific challenges associated with these items. They use specialized equipment, proper lifting techniques, and take precautions to protect the item and its surroundings.
3. Can I move a piano, organ, or safe on my own?
Moving pianos, organs, and safes on your own is not recommended due to their size, weight, and complexity. These items require specialized equipment and techniques to ensure their safe transport.
4. How much does piano, organ, or safe moving typically cost?
The cost of piano, organ, or safe moving can vary depending on factors such as the size, accessibility of both locations (whether there are stairs or other obstacles), weight, any additional services required, and the specific requirements of the item being moved. It is recommended to request quotes from us to get a better understanding of the potential costs.
5. What should I do to prepare for piano, organ, or safe moving?
Before the move, it is important to communicate with us, provide accurate information about the item being moved, and follow any specific instructions we provide. Clear pathways should be ensured, and any fragile or valuable items should be removed from the vicinity. It is also recommended to secure any necessary permits or permissions required for the move.
6. Can a piano, organ, or safe be moved long distances?
Yes, pianos, organs, and safes can be moved long distances. We have the expertise and equipment to handle long-distance moves, ensuring the items are properly secured and protected throughout the journey.
7. What should I do if I have additional questions or concerns about piano, organ, or safe moving?
If you have additional questions or concerns about piano, organ, or safe moving, it is best to reach out to us. We can provide you with the necessary information, guidance, and assistance to address your specific needs and concerns.